Delivered Face-to-Face or Remotely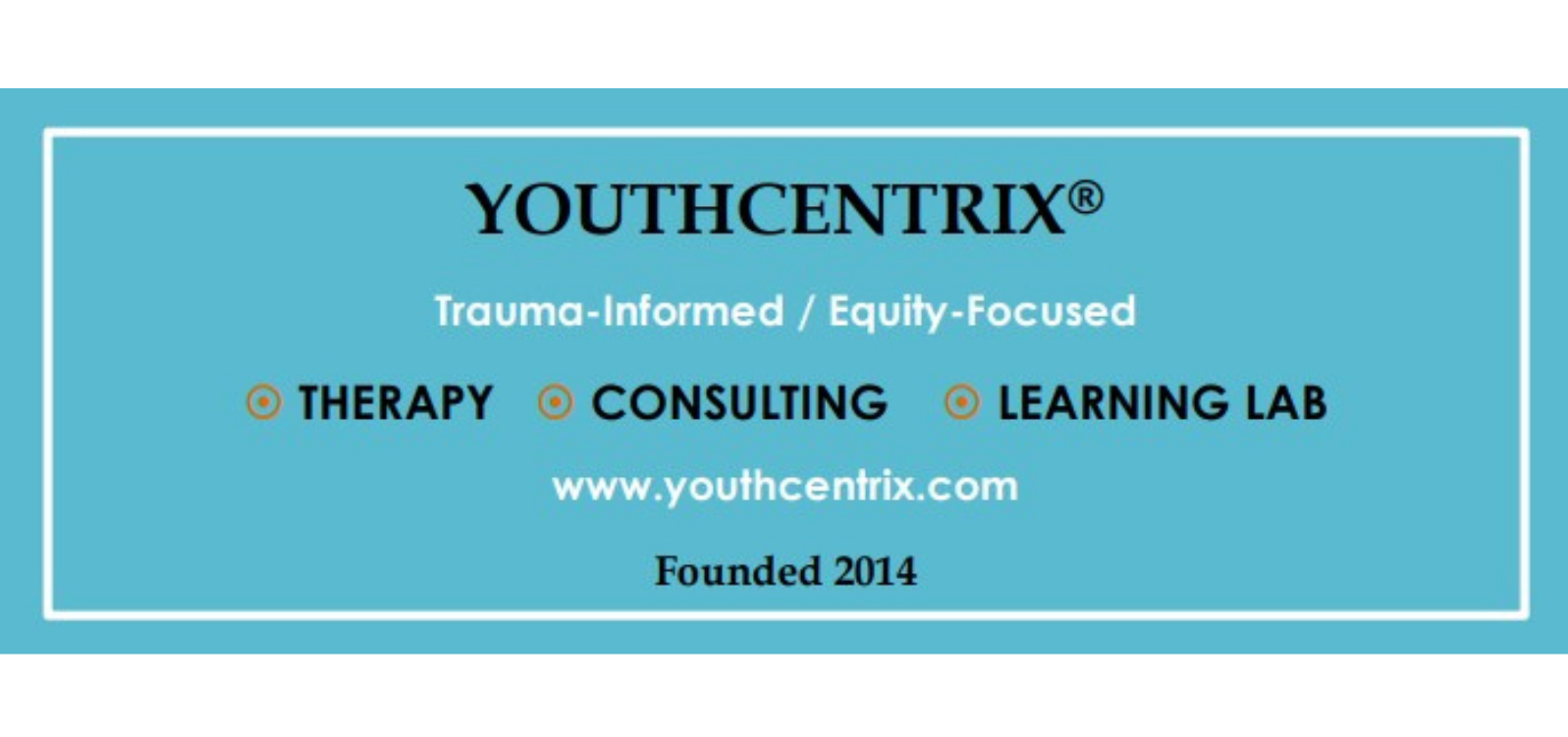 The Youthcentrix® Philosophy of Care
Person-centered Care
It is about you. We value client voice in goal setting, prioritizing areas of growth, and collaborating on intervention selection.
Trauma Responsive Model
To interrupt the cumulative effects of physical, emotional, and psychological trauma and adversity, we prioritize relationships. As a culturally sensitive "critical other" we disrupt habits that stifle change.
Developmental Approach
Our rich understanding of the ages and stages of healthy human development and adult learning drives our efficiency and effectiveness.

Right Lens. Right Solution.
We work hard and smart to properly evaluate the client situation, identify underlying concerns and design interventions to produce positive change and return on effort.
Our Story. Our Why.
Through our direct services, consultation, and conscious learning opportunities, we aim to help organizations, individuals, and practitioners engage in the deep, necessary, and sometimes uncomfortable work to create trauma-informed and equity-focused environments. Founded in 2014, Youthcentrix® provides trauma-informed Allied & Behavioral Health (OT, PT, ST, Counseling), information technology tools to drive intervention outcomes, implementation consulting and an immersive learning lab for uptake of diversity, equity, inclusion, & trauma-informed practices. Youthcentrix® started from our founder's understanding that the systems people build can create healing and endless possibilities. The effects of systems are felt across generations. The effects of trauma can last a lifetime. In spaces where safety is married to bravery, the next generation of youth, their caregivers, people of all walks of life, and the systems that serve them well can not just survive but thrive.
Select a Program for Mastering Trauma-Informed Practices
The TIPs Learning Lab™ Accelerator Programs for Teams, Parents & Individuals